Three years ago today, I sat down in front of my laptop and tapped out my first blog post on Books Speak Volumes. It was just a little introductory post, and I really had no idea what I was going to write about, but I listed a few things I *thought* a book blog should include, never having read any. I also had no idea how much I would grow to love blogging and the people I would come to meet through this space.
Now, after three years of writing reviews, discussions, and other miscellanea, I can't imagine my life without the book blogosphere. I've made fantastic friendships, learned about incredible books, and broadened my readerly horizons. This blog has taken on a different shape from what I had hazily envisioned, and I love watching it continue to grow and evolve as my tastes and interests change.
This last year was a banner one! I made the switch to self-hosting and launched a new site design, courtesy of my amazing boyfriend. I attended BEA for the first time, from which I came away with sore feet, a towering stack of books, many lessons learned, and some wonderful new friends. I also hit some major slumps, lost all direction, and slowly got back on track. I tried new things, gave up old things that didn't work, and continued to try to figure out my place in this community. I finally hit my groove with a reading graph that does math and a digital blog planner that suits my needs.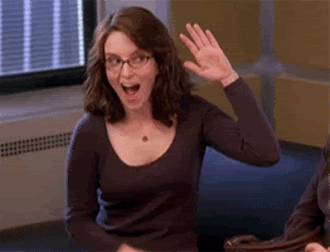 Bring on year number four! I can't wait to find out what bookish and blogging beauty it will hold.